.
.
.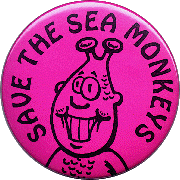 .
.

Ok.
This is the page where I am going
to post sites that have anything
& everything to do with these adorable
little creatures. Posters, T-Shirts, coffee mugs,
stickers, toothpicks...whatever has sea monkey madness.


.
.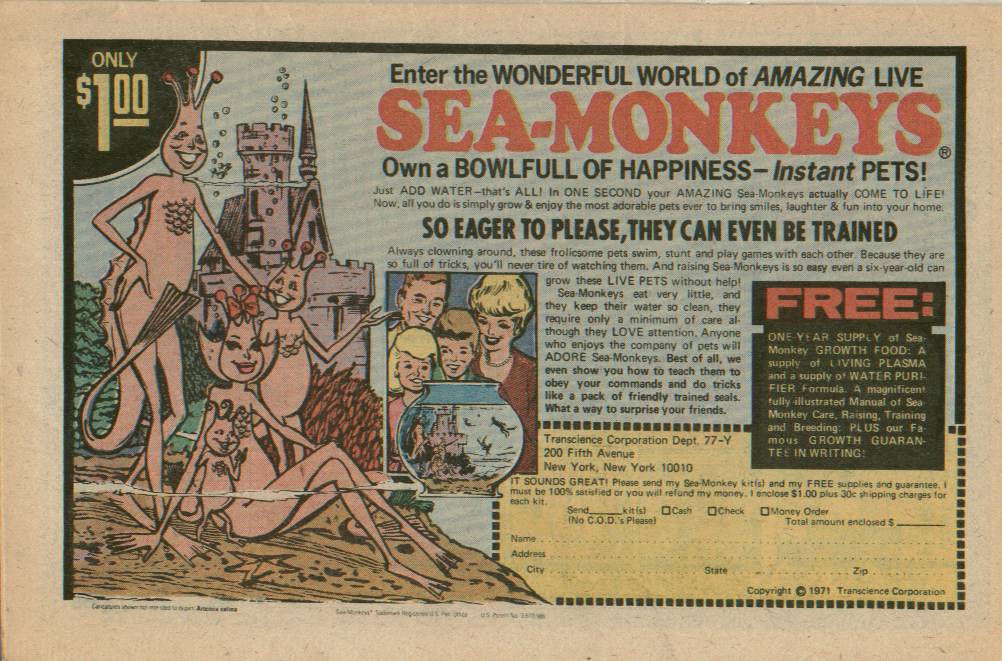 Sea-Monkey Sites I Recommend:

.



If you have a sea-monkey story, pics,
media soundbites, etc, I'd love to hear from you!
Click here to email me. :)~
Some of the pics above were scanned
in from old Casper comics of mine. *_* .
.
.

Updates
Home / Email / Links
My Artwork / Comic Book Scans